Tony's Story
"As teenagers, we lived with a single goal… Survival. When you're in that situation you feel as though you're not able to enjoy life. We did not know joy. We did not have the option of being hopeful until we met Care House. It's hard knowing that you're going to wake up the next day in a car, knowing that, that was our HOME. I remember days waking up in a homeless shelter with my little sister. Honestly, the only instincts we had were to survive anyway we could. I know we woke up desperate, hungry, craving stability.  We weren't able to focus on anything beyond the single day we were in.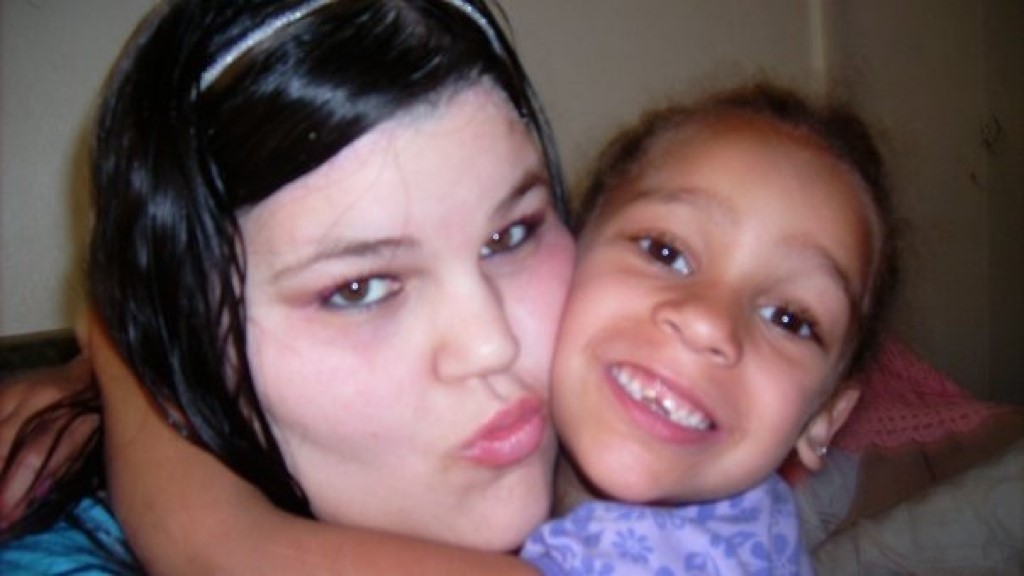 Thankfully, by the grace of a woman I can't imagine not having in my life, in 2001, I was introduced to Care House and little did I know, it would change my life in more ways than one. Care House took the basic necessities, and somehow amplified them at a magnitude that left us feeling like we were finally seen. For the first time in a very long time, we weren't the sad "homeless kids" to pity. We WERE the kids that mattered. To have adults take the time… even it if it would only be a few minutes over a meal, or being invited into a stranger's home just to to provide a safe place to sleep. Care House provided the necessary motivation for me and my peers to survive in a world that isn't forgiving. Fast forward to 2019 (18 years later), Care House continues to provide for a whole new set of kids with a whole new set of challenges to face and hurdles to jump. If it weren't for people like those I was graciously introduced to, I do not know where I would be… but I am so thankful that I am in the position I am. I learned how to feel, how to trust, how to live… and most importantly, love. Thank you, Care House."
Vincent's Story
Dear Supporters,
I came back to San Diego in December after I had to leave Arizona State University due to a financial hold on my account. Unsure on how I was going to find the money to pay off my tuition bill I was starting to lose the will to continue my college career. Being back at home I felt like my life stopped progressing. I started to believe in the idea that people like me don't belong in college anyways and that's the reason things didn't work out. I had people tell me that they knew that I would "drop out" and every time I had to convince them that it was only temporary even if I didn't believe it myself. I was starting to give up… but then I remembered that I did this already. I've already been through these struggles and heard these words. That's when it was clear that I was going to find a way back to Arizona State because these struggles didn't stop me then and they wouldn't stop me now.
I enrolled at Mesa Community College so that I could take classes that would keep me on track to graduate on time. I started working and saving up money so that I could start making payments towards my tuition bill. Care House also played a significant role as well with helping me get back to Arizona State. I had classes Tuesdays and Thursdays from 8am in the morning to 8pm at night with no car.  I took public transportation getting home late then going to work on the days I didn't have class. It was difficult but it was nothing that I haven't done before, in fact it was harder because back then I was living in a car. Eventually school ended and I was able to just focus on working and paying off my bill, and as you are reading this article I am back at Arizona State!
This process was a very good reminder of where I came from. I lost my might and my resilience that I had growing up, in other words it was a humbling experience.
There were many things driving me to go back, first the community I had in San Diego pushing me to go back to finish, as well as the community I had in Arizona. I was able to join a fraternity at Arizona State, and during my time in San Diego I was elected to be Vice President of the chapter for the 2019-2020 school year. I also will be graduating in Spring 2020 as well, but the main thing that pushed me to go back was to show my siblings that it is possible for someone in our position to go to college and succeed. I also want to end the cycle of homelessness in my family and I knew that getting an education was one way out. Being a first-generation college student it was hard trying to figure it out for myself how to navigate college, but I had a lot of support from people. Especially 3 older men who helped me realize my potential, and a very special thank you Care House for all you do.
Jerimiah 29:11 For I know the plans I have for you," declares the Lord, "plans to prosper you and not to harm you, plans to give you hope and a future."